Enable better investment experiences and make your business grow.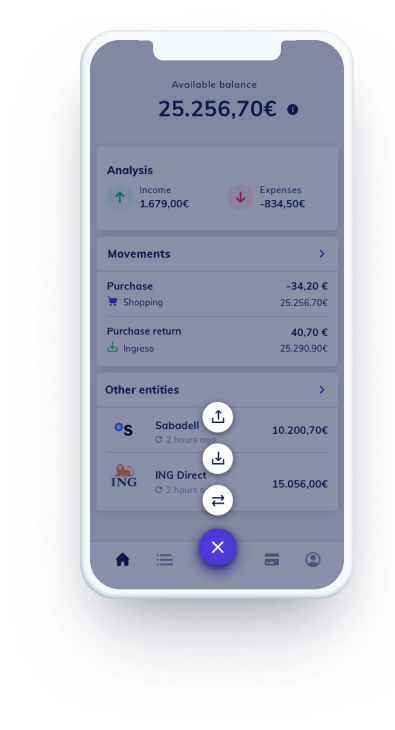 A single API-enabled integration that opens up your business to a whole suite of fintech products that will delight your customers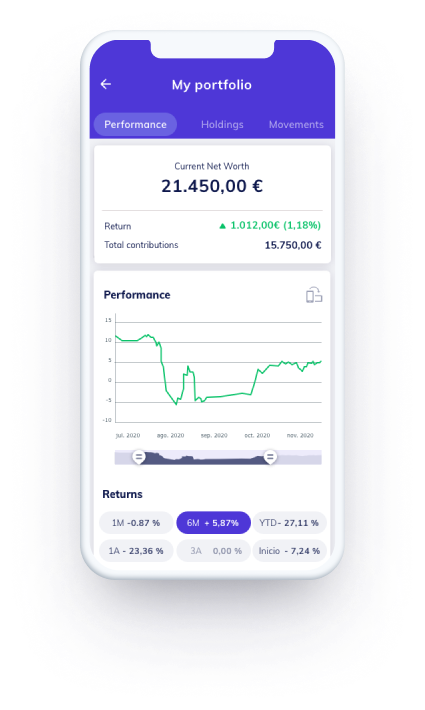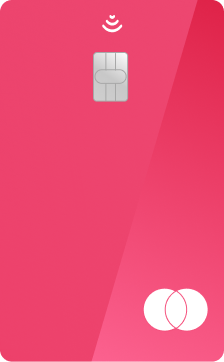 The fintech SaaS you need to move your business forward.
Request a demo

A new vision into mobile, self-investing
Tressis, a leading wealth management firm in Spain, partnered with b·neo to renew their app and provide their customers with a better, more holistic tool to interact with their investments.

In-detail analysis and profitability monitoring of multiple portfolios

Customized, connected to client's API and launched in record time

Happier customers that drive digital NPS up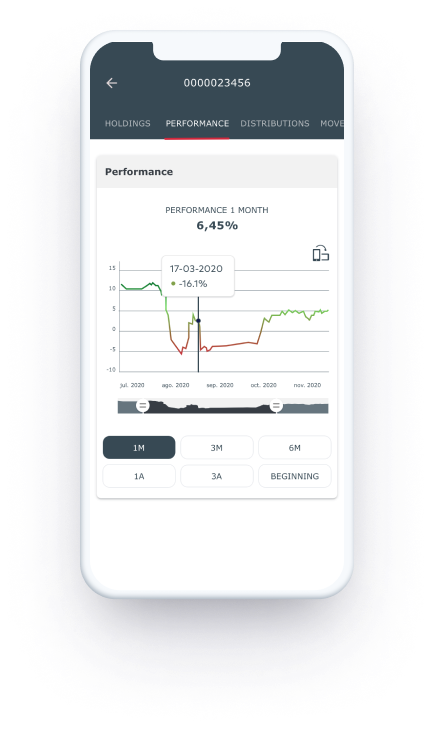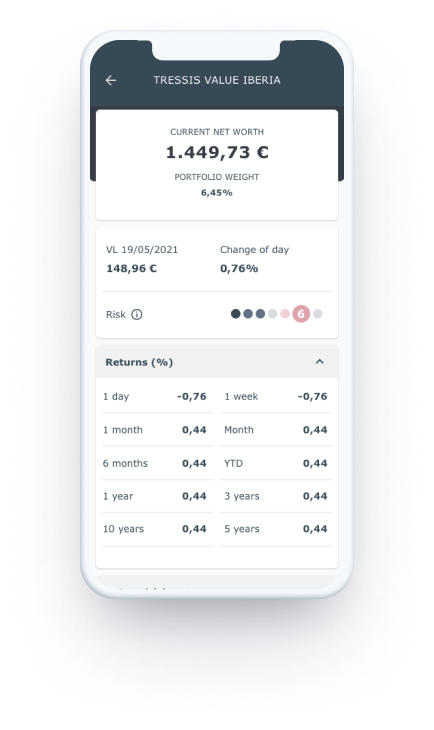 A global and integrated investment experience
Horos, a wealth management firm, partnered with b·neo to connect its clients with their entire financial network, to gain full visibility of their positions and make better decisions on the platform.

Aggregation of all investment entities of the customer

Integrated money transfers and payments

Secure money operations from customer entities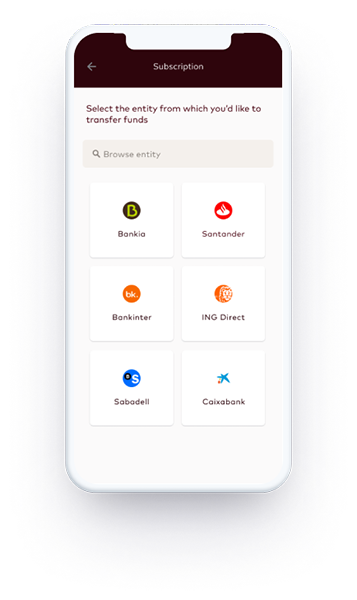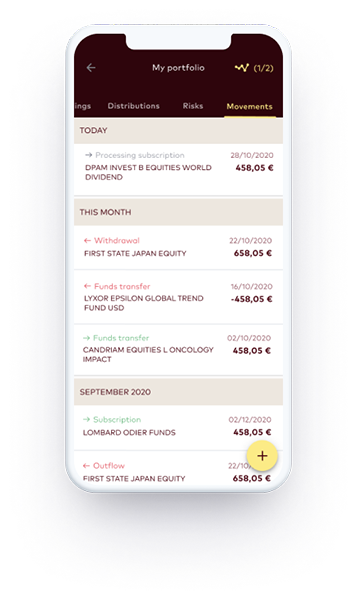 Instantly-available virtual cards to enable your own payments experience
fundsfy, the first neobank for investors, parnered with b·neo to offer its clients virtual debit cards and accounts, creating its own payment environment.

Verified ES IBAN creation in minutes

Secure virtual cards linked to accounts

Safe money transfers and payments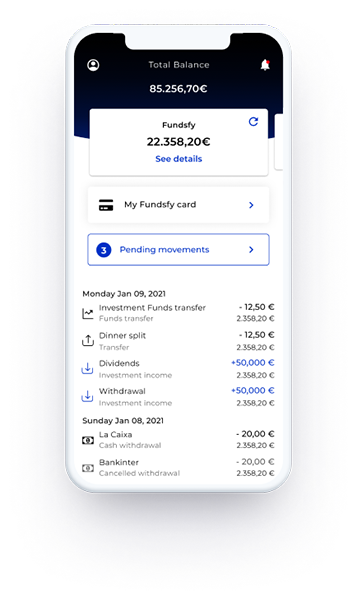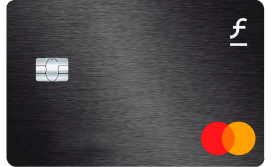 Deliver new fintech services,
maximise your business potential
We put the best fintech in your customers' hands

The best technology on the market...
We agnostically identify and integrate the best technologies on the market.

...integrated into a modular product...
We activate and deactivate fintech modules of our product to tailor to your business needs

...ready to hit the market.
Hit the market fast with a turnkey mobile app ready to delight your customers.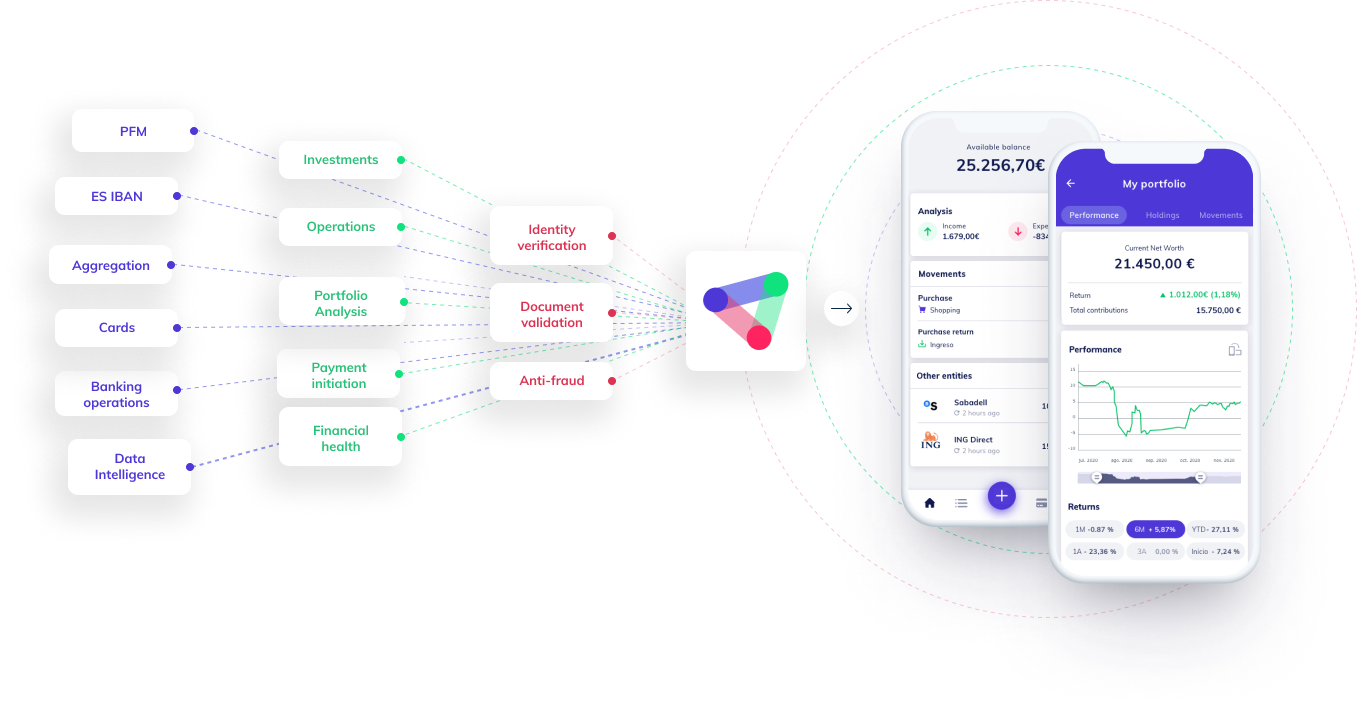 b·neo Relationship Platform
Direct relationship control with your customers
360º customer experience control at your fingertips
360º Visibility: From product sales to customer feedback
Real time: Interact with your clients through alerts, notifications, offers...
Proactivity: Get ahead of news and changes to enhance customer experience.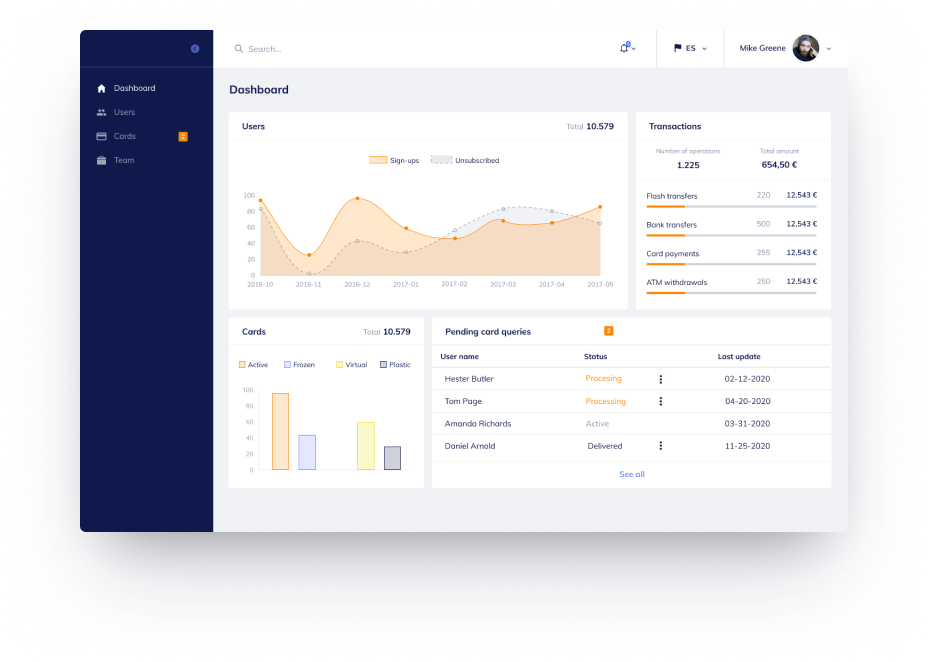 Discover the suite of b·neo products
New fintech ready to make your business grow

Wealthtech App
The digital tool your investors are demanding

PSD2 Open Banking
PSD2 connection to the whole financial network of your customer

e-Money
Create your own baking environment with cards and ES IBAN

Modular architecture
We offer an architecture made up of modules to cover all your needs at your own pace.

The best fintech portfolio
We connect you to the best, always-updated, tech portfolio on the market.

PSD2, MiFid2 Compliance
Our solutions are regulatory compliant so you can operate worry-free.

Full integrability
We integrate bneo into your own tech stack, without overburning your internal capacity.

EU and LATAM scale
Functional solutions in Europe and LATAM for you to reach new markets rapidly.

Industry experts
Count on expert developers, architects, and designers during our partnership.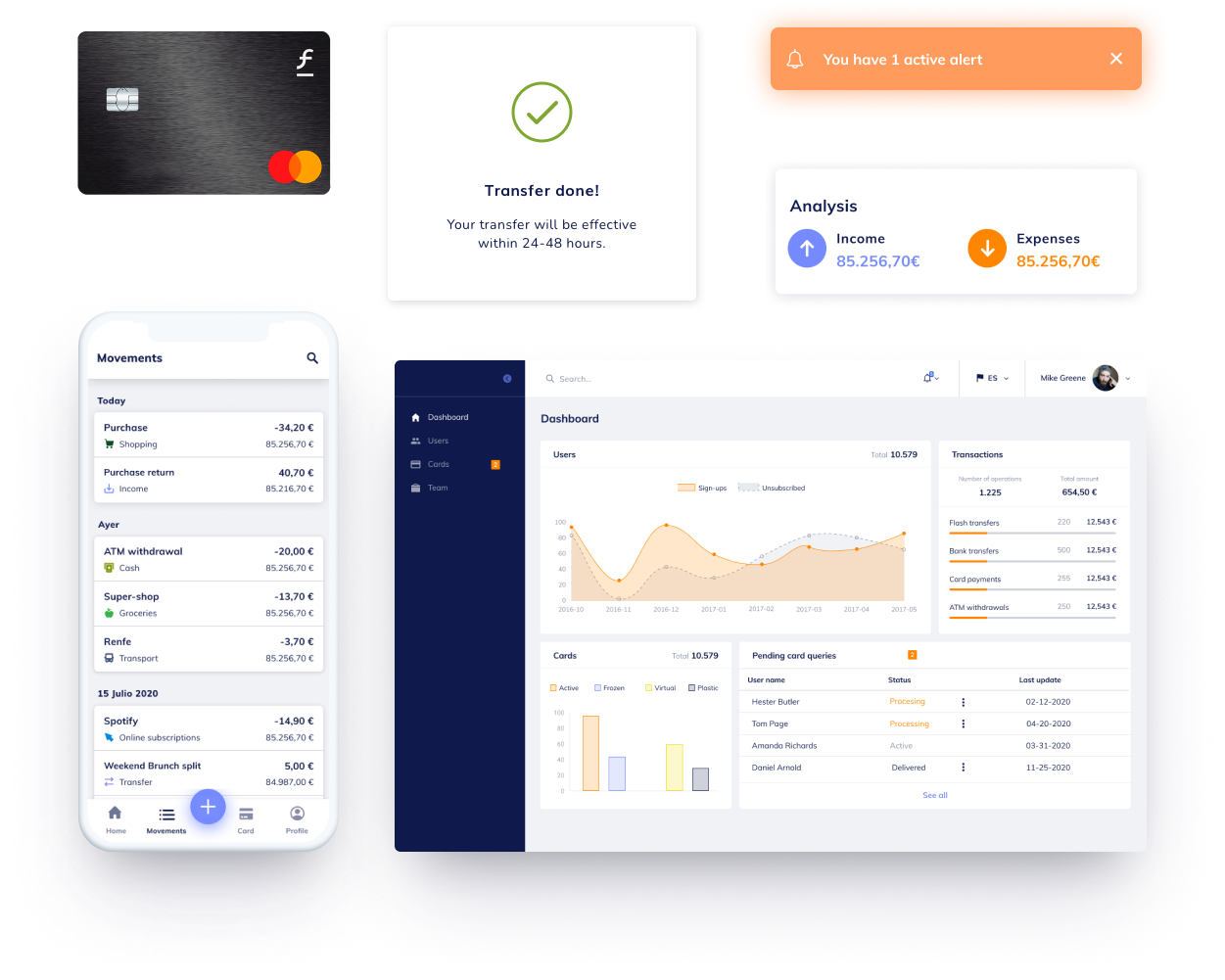 We probably have your doubts answered in our FAQs. Shouldn't you find it, please contact us. We will respond within 24 hours.
Where do I start to integrate b·neo into my business?
We like to go fast, so if you want to start working with BNeo, leave us a message in the form that you will find below, or send us a message at info@bneo.tech and we will schedule a call where to better understand the needs of your business and define a project framework to integrate BNeo. From there, we will prepare a proposal with all the details, costs and times that we'll execute upon your acceptance.
How much does it take to integrate b·neo?
Time depends to a great extent on your tech stack and the number of solutions to integrate. Our most common project has an integration duration of 15 weeks, integrating up to 3 solutions. Please take this figure as a reference and not binding on your specific case.
How much internal capacity do I need to allocate?
We deploy our team of experts throughout the integration process, from technology to the design of the end customer experience. Therefore, integrating BNeo does not put the capacity of your teams at risk, since we take care of the entire process. Yes, we will require your collaboration at early stages, where we grasp the whole context of your technology and business needs. Once we have access to what we need, the ball is in our court.
Want to learn more?
Let's talk.
We'll respond within 24h.
b·neo is part of Epigram Technologies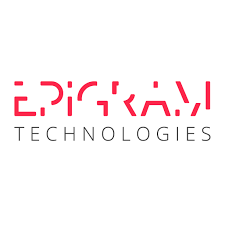 Epigram Technologies accumulates vast experience as digital technology partners of all kind of companies across sectors. We have successfully conceptualized, developed and launched digital solutions in finance, mobility, retail and other sectors.
With b · neo we want to enable clients to deliver leading, mobile-ready fintech services to their customers, and to count on our deep expertise to integrate them into their business.